February is Career & Technical Education Month. Career and technical education (CTE) plays a major role in strengthening the U.S. workforce, and thereby American competitiveness, by readying students for both college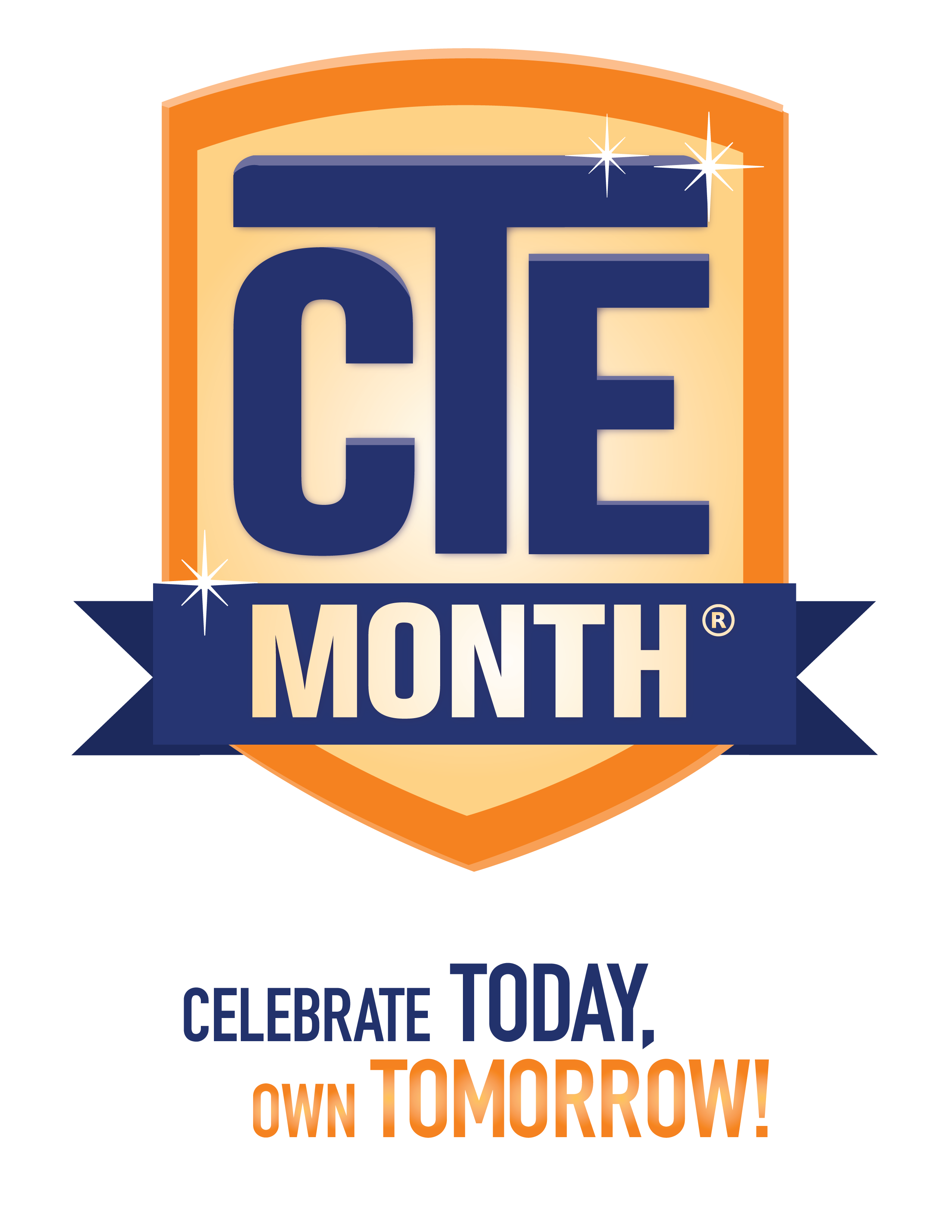 and careers through the integration of academic, technical and employability skills; by partnering with business and industry; and by emphasizing the attainment of meaningful creditials. 
What is Career and Technical Education (CTE)?
CTE encompasses 94 percent of high school students.
Is delivered flexibly through high schools, area career centers, career academies, community and technical colleges, four-year universities and more.
Educates students for a range of career options through 16 Career Clusters and 79+ pathways.
Features high school and postsecondary partnerships, enabling clear pathways to certifications and degrees.
Partners with businesses to prepare students for tomorrow's workforce.
Fulfills employer needs in high-skill, high-wage, high-demand areas.
Prepares students to be college- and career-ready by providing core academic skills, employability skills and technical, job-specific skills.
Career technical education provides students:
academic subject matter taught with relevance to the real world. 
employability skills, from job-related skills to workplace ethics.  
career pathways that link secondary and postsecondary education. 
second-chance education and training. 
education for additional training and degrees, especially related to workplace training, skills upgrades and career advancement. 
See how Barton CTE programs are changing lives:
Central Kansas reaps benefits of Barton Community College career and technical education programs.
Early Childhood Education program to cover educating children with autism.
Barton Nursing program graduate Barbie Deschner driven to impact lives.
High School student takes Barton Welding Classes to start a career early.
CTE month will culminate with a Career Technical Education Fair open to the public from noon-2:30 p.m. February 28 in the Case New Holland Shop in the Northeast side of the Technical Building. Registration opens at noon. The fair will feature demonstrations, hands-on-activities, refreshments, prizes and photo ops with the Barton mascot. To sign up, contact Denise Schreiber at (620) 792-9324 or schreiberd@bartonccc.edu.
Students in eighth grade through seniors in high school are invited to attend a keynote address and tours beginning at 9:30 a.m. in the auditorium lobby in the Fine Arts Building on campus.